Hey, Look Me Over!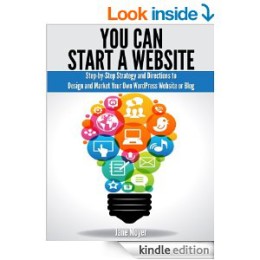 It has been so long since I've written to you that you might have thought I was marooned on a desert island, or completely snowed in for months. In truth, I've been focused on some creative projects, the first of which is this website! I hope you like the new look, and will visit often to learn of recordings, events and concerts with which I am involved. I'm especially proud because in the process of building this site, I learned how to work in WordPress, and I'm looking forward to utilizing it for better communication with you.  I couldn't have done it without the help of Jane Moyer's book "You Can Start a Website" and the website under the same title. It's a great tutorial on the nuts and bolts of building a site in WordPress, if you are looking for some guidance. And how about the beautiful header image, courtesy of Michael Mullen Graphic Design? (No, I did not actually take my harp into a cornfield one afternoon. Thank you, Photoshop!)
I hope you enjoy this new updated look, a more user-friendly store, and my commitment to posting a new blog entry bi-monthly. Heck, I may even start tweeting. I also invite you to join my Facebook artist page, to keep up to date on my latest concerts and recordings, and pictures of cats. (Just kiddin', or should that be "just kitten?"😊)
May has been a terrific month – I've played on two wonderful concert programs. The first was with the Detroit Symphony sitting as second harpist next to the incomparable Patricia Masri-Fletcher. The concert  featured an unforgettable performance of Shostakovich's Fifth Symphony with Hannu Lintu conducting. I had never worked with him before, but I really enjoyed his rehearsal and conducting technique. The following week found me in Ann Arbor with the Vocal Arts Ensemble and their excellent director Benjamin Cohen, where we performed a beautiful song cycle set to the text of Thoreau's Walden Pond by Pulitzer Prize-winning composer Dominick Argento. Scored for 3 celli and harp with chorus, it was one of the most hauntingly exquisite pieces I can ever remember performing, and it truly touched my soul. Yet another reminder of the transformative power of music.
Speaking of the transformative power of music, this month will conclude with a concert that my adult harp students are giving at an assisted living facility on the 31st. My students call themselves "The Laydie Harpers Consort" and have worked tirelessly for months to prepare for this event. They're having good times, and I'm not sure whether they, or the audience they play for, will have more fun next week. I am so proud of them, and pleased to see them give the gift of music to others.
With the 2014-15 concert season just about ended, I am looking forward to spending the next 3 months getting ready for next year's season with writing, arranging and recording projects and relaxing with gardening. Time to create the beauty – whether in nature or with sound. It's a privilege to do what I do, and I'm grateful that you enjoy it. Have a wonderful summer, and I'll be back in touch in August.